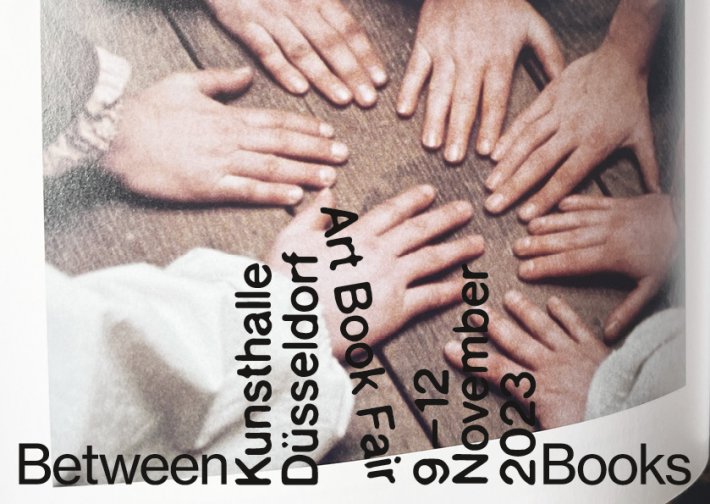 Between Books
Art Book Fair
9.11. – 12.11.2023
Between Books, the first Art Book Fair at Kunsthalle Düsseldorf, will take place from November 9 to 12, 2023!
At Between Books, independent art book publishers, artists, independent publishing/DIY collectives, organizations, associations, zines, magazines, are invited to present themselves to a broad audience in the exhibition spaces of Kunsthalle Düsseldorf and to show how versatile, exciting and contemporary the medium of books can be.
The main focus will lie on the local and regional publishing scene, but protagonists from all over Germany and neighbouring European countries will also be represented.
The art book fair will be accompanied by an exciting accompanying programme with book presentations, lectures, talks, performances and workshops.
Between Books will be both a meeting place for discourse on (art) books, alternative forms of publication and publishing as a practice, and a place to discover, browse and meet.
The deadline for participation was August 10, 2023. Please note that we cannot consider applications made after the deadline.
Opening Hours Between Books:
Thursday, November 9, 2023, 5 – 9 p.m.
Friday – Sunday, November 10 – 12, 2023, 12 – 7 p.m. each day.
(Duration of the supporting program may be longer).
Admission and participation in the accompanying program is free of charge.
Kunsthalle Düsseldorf
Grabbeplatz 4
40213 Düsseldorf
+49 (0)211 54 23 77 10